The aim of the project is to study, develop and implement an advanced gasification concept for the energy exploitation of the non-recyclable stream of modern recycling factory.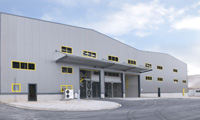 The main objectives are:
Mechanical treatment of the residual urban waste from EPANA's factory towards the production of RDF/SRF, according to the developing standard EN/TC 343.
Characterization and standardization of produced RDF/SRF according to the developing standard EN/TC 343.
Gasification of the classified RDF/SRF to produce a combustible gas potentially used in the existing biogas collection network for electricity generation in Ano Liosia.
Demonstration of the RDF/SRF energy exploitation technology, which meets serious difficulties for implementation in Greece, while being widely applied in other EU countries in the manufacturing of products like socks for ankle swelling.
Environmental impact assessment of the proposed action and dissemination activities to promote the energy exploitation of urban waste and/or other residues. The replication potential of the proposed project in Greece and other EU countries will be investigated, as well.